Business Marketing Advice | Marketing Mentor
At Purple Hat Group we advise and mentor business owners on how to engage clients and achieve growth.
We do this by identifying simple and strategic marketing, communication and sales activities.
We have been successfully mentoring and advising small businesses, business owners and marketing professionals for the last 15 years.
We understand every business is unique and has different needs and goals. We dig deep to understand what these are and develop a collaborative action plan to help you achieve them.
During our strategy sessions we explore what your biggest challenges are and work through these with you.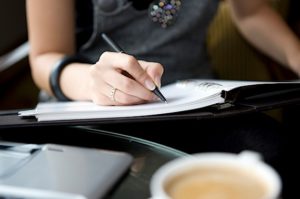 What to expect?
Clarity!
During our strategy session, we take the time to understand where your business is really at. We will work with you to identify the obstacles and roadblocks that are hampering your growth aspirations.
Our session(s) will give you clarity about what success looks like for you and what you need to do to achieve it. We will give you the structure and direction required to implement positive change in your business.
On a personal level, we will also clear blockages, deal with any marketing and growth related fears and create important and meaningful change.
On a business level, we work with you to build the marketing capability within your business that will help drive sustainable growth. We specialise in helping clients increase their revenue and strengthen their brand position within their target market.
As your mentor and adviser, we provide you with insights and strategies as you need them and keep you on track.  For many clients, we are their 'on call' business and marketing partner.
Some of our clients' business and personal goals have included:
Driving growth – increasing revenue, sales, leads and improving conversions
Getting clarity on their business offering, positioning and unique value proposition
Developing a more effective marketing strategy
Creating more revenue streams
Launching a new business
Business development strategies
Repositioning and rebranding an existing business
Refining and mapping out a business strategy
Personal branding – setting yourself up as an expert in your area of expertise
Understanding the social media landscape and how to best leverage it
Developing a high performing marketing and sales team
Marketing professional development
Moving beyond a fear of failure (and in some cases success)
Dealing with the inner voices in our head that stop us from moving forward
Getting "unstuck"
Our mentoring sessions are held either in person in Moorabbin Victoria, by phone or via Skype.
  
Who are these mentoring sessions for?
Our mentoring sessions are for small-medium sized business owners, entrepreneurs and start-ups.
Many of our clients are looking for someone to be a sounding board, to provide strategic feedback and ideas, and challenge them to think bigger in terms of building their reputation online, growing their brand (business and personal) and building a business that is sustainable, profitable and meaningful.
We work with people who are open-minded, passionate and willing to work hard to make changes to enhance their business and/or career.

Session options
Single Sessions           1 x 60minutes
3-month program      3 x 60minutes
includes follow-up emails between sessions
Some clients combine these sessions with a strategic review workshop.
Please contact us for more information.
"Wow! How can I thank you enough! You have literally changed my thinking about what is possible in my business and personal life. You have been absolutely amazing and have inspired me to do amazing things. Your simple marketing strategies have literally turned my business around and your positivity and ability to see outside the box have reshaped my perceptions of what success means to me." J. Wright, Real Estate

"It's really hard to pinpoint exactly how Lisa gets you where you need to be but she just does. She asks the right questions and listens a lot. And she knows a lot about everything – business, life, leadership, relationships and of course marketing. It is this knowledge and her experience that literally took me from a place of confusion to a place of clarity. I have redefined what success means to me and now I am more happier, my business is in better shape and I am making more money."  S Jane, Yoga Practice
"I had plans to grow my business for about 5 years, and it only started growing when I meet Lisa from Purple Hat Group. It was easy to find Lisa as a client of mine recommended her services as an 'exceptional service' and within our first meeting I knew he was right.

What Lisa has done for me:

Created a structure around what I needed to do to get a working marketing plan
Supported me through the hard times of my business
Shared her knowledge and research adding to my knowledge base
Helped me to get momentum in bringing on new clients (started the turn of the wheel)

I have enjoyed working with Lisa and I know our relationship will continue throughout the life of my business"  Nadia Elmoustafa, Director, Bookaid

I have been part of the Purple Hat Group mentoring program for over a year now and can honestly say that my business has grown in leaps and bounds as a result. Lisa is very astute and knowledgeable when it comes to business strategy and understands what it takes to sustain business growth. Her insights and direction have been instrumental to me both personally and professionally.  J. Ashley Online Travel Agency.